The man was -like the rest of his community does to the population at large- forcing sharia law on the woman and her children.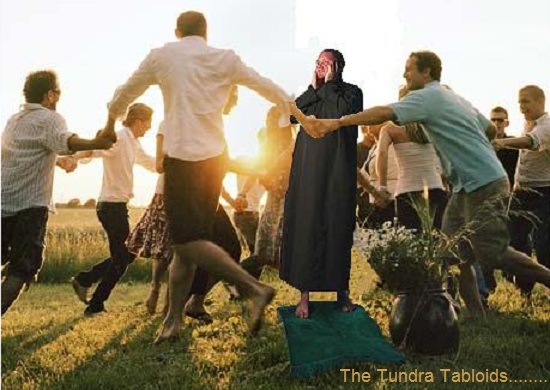 The judgment states: "The violence, he exercised against them appears to have been part of an attempt to control and subdue them and make them conform to the extreme and strict rules which he himself set up."
Abused mother and daughter when they are not wearing the veil – now get the man in prison
The man forced his girlfriend and her daughter to wear the veil. They did not talk to any Swedes. When they disobeyed, they were beaten.
A Gävle man, 45, has been sentenced to one year in prison for gross violations of a woman, his partner, and to have abused their stepchildren. The man at one point intentionally fallen on the woman so that the open car door hit her and then drove away. Before he pulled the woman to the car, pulled her hair and hit her in the face.
He has, according to the woman's son, held a knife to her chest. The woman then had her back against a wall.
The man at another time held the woman's hand flat above a burning candle. He has repeatedly abused her in other ways.
The man forced her to wear a veil and she was forbidden to go out in trousers, wear makeup and have her own phone.
Although the woman's teenage daughter has been beaten. The man forced her to wear a headscarf or veil, forbidden her to talk with Swedes and demanded that she should come home right after school.
When she refused to wear the veil, and talked with other Swedes and not come straight home from school, the man has punished her with slaps and pulling her by the hair.
The man has also on several occasions abused woman's teenage son.
The judgment states: "The violence, he exercised against them appears to have been part of an attempt to control and subdue them and make them conform to the extreme and strict rules which he himself set up."
More here. H/T: Roger Sahlström
NOTE: A TundraTabloids translation