The discussion was on people's fear over the crime wave that cropped up with the flood of these fake refugees (muslim settlers).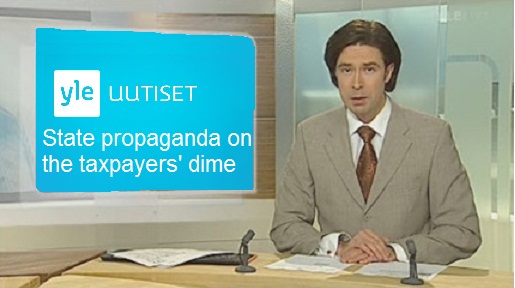 Yle, the state funded broadcaster tried to steer the debate into the direction of the people's fear being unjustified, crime stats not that much different than before the economic migrants came to Finland. But there were some shining moments, stories of elderly and women too afraid to travel at night, and happy that civilian street patrols have cropped up to give a sense of security to the areas.
What's also of interest to me was YLE's using the story of a Syrian from Koban, who was living in Russia for over two years before coming to Finland as a "refugee", crossing over the Russian border with Finland at Salla. He spoke solely of economic reasons for his decision to come to Finland. While I can be sympathetic with his plight, it is not however the worry of the Finnish public to provide a comfortable life for him and his family.
That YLE was brazen enough to use his story to pull at heart strings, while clearly the man by default of his actions, can no longer be considered as a refugee once he leaves a safe haven, speaks a lot about the taxpayer funded org.. If his rationell is used to cement refugee policy, then anyone and everyone in the world is free to move wherever they wish, and on the taxpayer's dime.
From YLE's Insecure Evening televised event: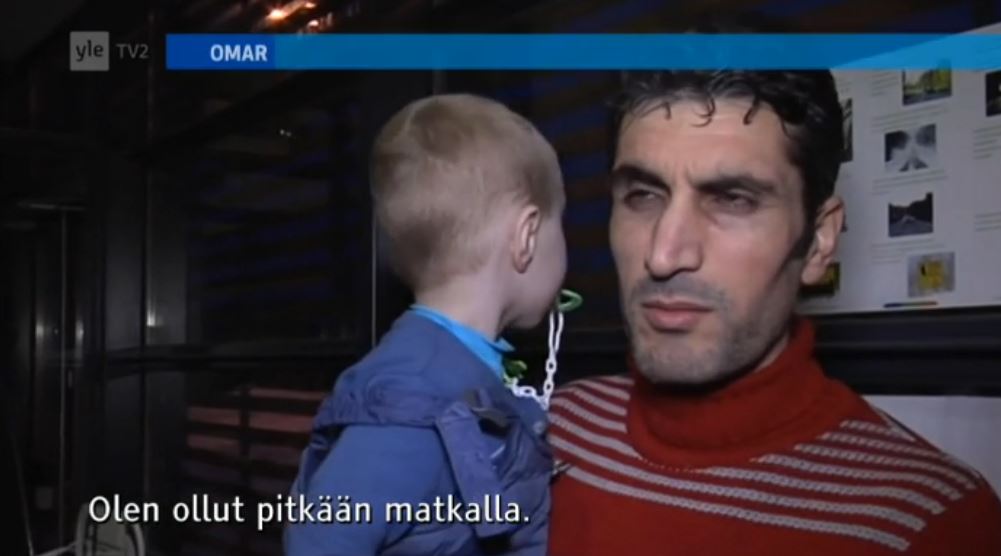 Translation: "I've had a long trip"
"I lived for over two years in Russia. My Children were born there".