The islamonazi's name: Cubeyda Hassan Jama, 19, (31.7.96) Scroll down to the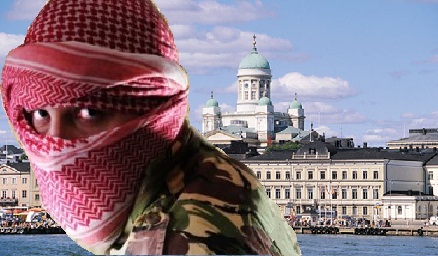 19-year-old Finnish citizen accused of terrorism offenses in Britain
DOMESTIC | 02/08/2016 | 9:28 | UPDATED 9:29
Aamulehti, STT  London
A Finnish citizens suspected of terrorism-related crimes in the UK. He fell under Britain's terrorism laws prosecution of terrorism-related offenses on Sunday, and his case is to be dealt with in a London court today, Monday. London police said the man is accused of involvement in the planning of terrorism.
London's police force says on its website that a man was arrested last Friday at Stansted airport.
Those arresting him were police anti-terrorism forces. Among other things, the Guardian newspaper's website ´says the accused is a 19-year-old Finnish citizen and he lives in London.
Head of the Foreign Ministry's Consular Service, Teemu Turunen, says that the accused is known to the Ministry.
– When a Finn has been arrested, he/she is entitled to consular assistance, that is, during the trial it's a fundamental right to legal counsel and interpretation, says Turunen.
Man charged with Terrorism Act offences
News  •  Feb 07, 2016 21:53 GMT
A man will appear in custody at Westminster Magistrates' Court on Monday, 8 February, charged with offences under the Terrorism Act.
Cubeyda Hassan Jama, 19, (31.7.96), a Finnish national of London Road, Thornton Heath was charged on the evening of Sunday, 7 February, with engaging in conduct in preparation for giving effect to intention to commit acts of terrorism, contrary to section 5 of the Terrorism Act 2006.
He had been arrested at Stansted Airport on Friday, 5 February, by detectives from the Met's Counter Terrorism Command (SO15).