Just think of a Soviet or National Socialist in charge of a giant social media organization to determine what is safe and proper speech.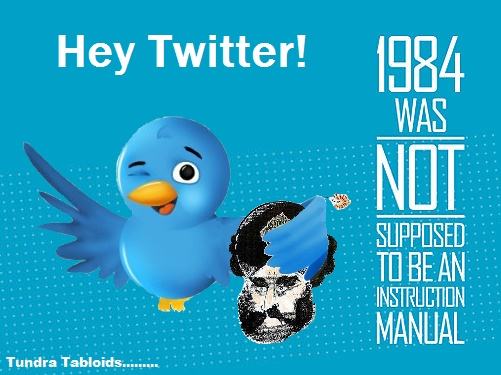 TWITTER PUTS ANTI-AMERICAN, ANTI-ISRAEL GROUP IN CHARGE OF CENSORSHIP
February 9, 2016
Twitter has unveiled its creepily Orwellian "Trust and Safety Council" under the creepily Orwellian slogan, "When it comes to safety, everyone plays a role". These groups will be helping set censorship policy for the site.
The Trust and Safety Council incorporates a laundry list of organizations, most obsessed with identity politics, bullying of hate speech, some of them more problematic than others. So while the Dangerous Speech Project suggests that countering speech is better than censorship, Twitter's Trust and Safety Council also includes Feminist Frequency.
Stuart K. Hayashi had discussed the problems with Feminist Frequency earlier this year. Jonathan McIntosh, the man behind Feminist Frequency, is a radical leftist who has smeared American soldiers and attacked Israel and complained about people celebrating the death of Osama bin Laden. He attacked Charlie Hebdo after the massacre, ranting, "It's telling that so many white folks are quick to jump to the defense of racist speech but can't be bothered to fight institutional racism."
Aside from McIntosh's politics, it's very problematic that a man who hates free speech this much will be helping set censorship policy for Twitter's Trust and Safety Council.