The lowest form of vermin attack from behind………..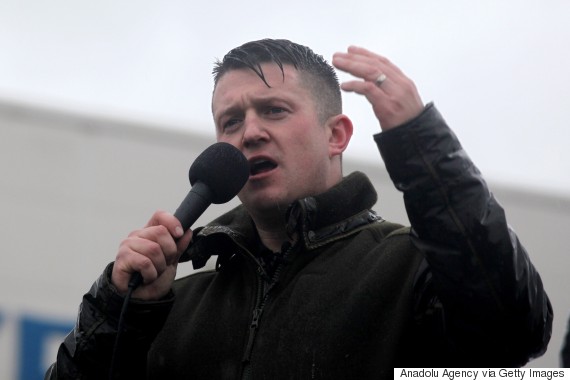 Helen Lel Gower on FB
59 mins ·
Just a short update on Tommy and how he is and what happened,
Tommy's brain scan has come back clear and they have diagnosed him with Post Concussion Syndrome and is taking medication for the blinding headaches he is suffering with.
Tommy along with his wife and friends were at a Club in Essex, causing no problems whatsoever. They decided to leave and Tommy's wife and friends went to use the toilets and collect their coats and Tommy went to wait outside.
When they got outside there was no sign of Tommy and after looking they got a taxi back to their Hotel hoping to find Tommy there but they didn't. They all tried to contact him by phone with no answer until eventually the Police answered his phone and told his wife where he was and that he had been found in the High Street unconscious, the Club is not located in the High Street.
They immediately all went to the Hospital where Tommy was undergoing treatment for a split in the back of his head and also an Xray and CT scan. He was discharged Sunday morning and returned home to Luton.
Monday morning after suffering nausea, blinding headaches and unable to move his head properly he returned to his local Hospital and underwent a Brain Scan which showed nothing untoward.
At no time was Tommy in an altercation as alleged by an anonymous 3rd party source, he was cowardly attacked from behind and Tommy never saw who done it.
I hope this sets the record straight and puts an end to all the silly rumours flying about.