I just heard about this…….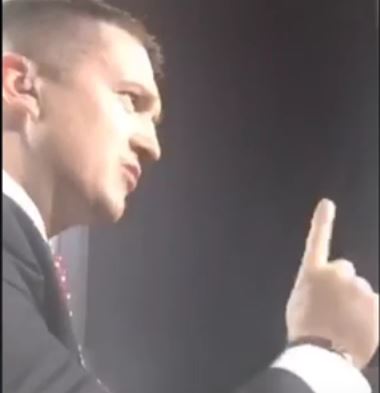 Here's to wishing him a speedy recovery and the perp(s) who committed the heinous act be brought to book.
Tommy Robinson, PEGIDA co-founder, found unconscious after weekend attack
News is emerging on Facebook today that Tommy Robinson, co-founder of PEGIDA UK, is in hospital following an attack during a night out in hometown Luton last night (13/02/2016).
It seems Tommy, on a night out with his wife, was found unconscious with head injuries.  He is currently in hospital, but thought to be recovering.
This is not the first time Tommy Robinson has been attacked and he has been hinting more lately than normal that he feels he is in physical danger.  His mistrust of the local police affords him little feeling of protection from authorities.
Tommy's recent appearance on Arab TV channel Al Jazeera sparked controversy, receiving particular infamy due to a portion being cut by the station.  I did feel that particular appearance could cause him harm, being a very direct form of confrontation and one likely to be well publicised.