Because the UN has since the Cold War, been in the pocket of the marxists and the Arabs.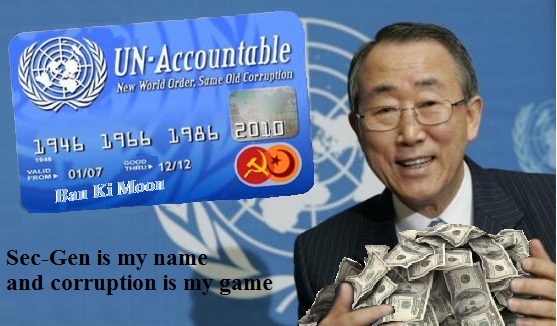 Official PA News Agency Cites Ban Ki-Moon to Justify Terror Attacks
Here's how the official Wafanews agency reported yesterday's terror attack:
Three Palestinians have been fatally shot by Israeli police in Jerusalem, after they purportedlyattacked with gunfire and knives Israeli policemen outside Bab al-Amoud Gate in Jerusalem, seriously injuring two Israeli policewomen, according to local sources.

An Israeli police report stated that two policewomen were seriously wounded in the gunfire and stabbing attacks carried out by three Palestinians identified as Ahmad Rajeh Zakarneh, Mohammad Ahmad Kmail, and Ahmad Najeh Abur-Rob.

WAFA correspondent said that, shortly after the incident, Israeli police sealed off Bab al-Amoud area, along with all the gates of Jerusalem's Old City. Police reportedly attacked Palestinian locals present there with teargas canisters and stun grenades.[This seems to be made up – EoZ]

On January 26th, the United Nations Secretary-General Ban Ki-moon said it was "human nature" for Palestinians to react violently to Israel's nearly 50-year military occupation.
More here. H/T: Anne Bayefsky