They took over the joint years ago once the Cold War ended.
It's what they do, everywhere they feel uppity, in control.
Exclusive: Muslim Prayers Take Over UN General Assembly Area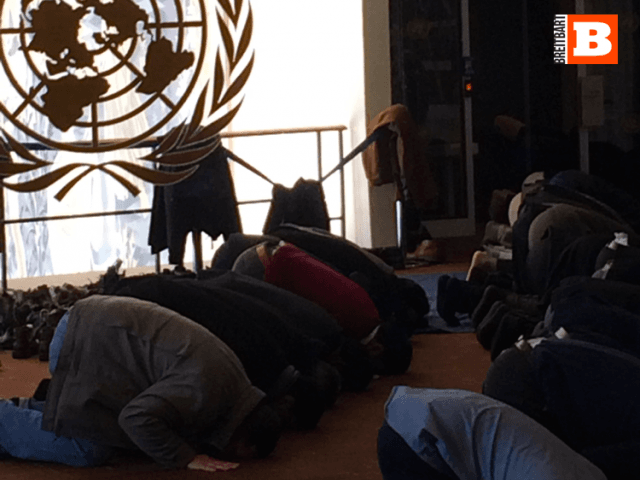 Muslim prayers on Fridays at the United Nations headquarters in New York have begun taking up a large area next to the General Assembly Hall, shunning a designated ecumenical prayer area.
There was no formal decision by the UN to host Muslim prayers.  The space has simply been booked without further explanation.
Muslim prayers at the UN have been operating for some time, though UN staffers are tight-lipped about when they began and who started them.
There is an ecumenical "meditation room" – without religious markings – that is continually open to the public and adherents of any faith. A plaque outside explains that the room was "personally planned and supervised in every detail" by former UN Secretary-General Dag Hammarskjold in 1957. Hammarskjold's aim was to create "a place where the doors may be open to the infinite lands of thought and prayer. People of many faiths will meet here…[I]t is dedicated to the God whom man worships under many names and in many forms."