11-year-old boy stabbed in Ramla, reportedly by Arab man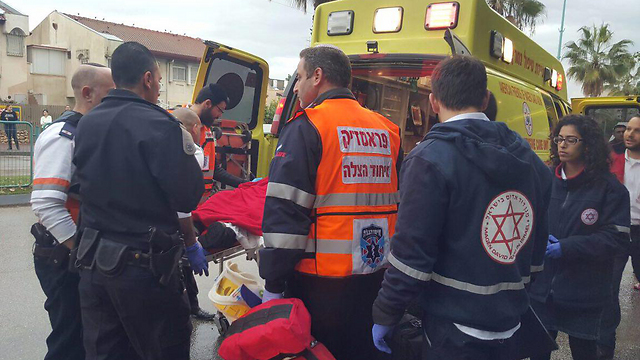 Scene of the attack in Ramla (Photo: United Hatzalah)
Boy tells police an Arab man approached him on the street and asked him a question, then stabbed him in the back, moderately wounding him; 17-year-old suspect arrested
Ei Senyor, Rotem Elizera
An 11-year-old boy was stabbed on Monday afternoon in Ramla. The boy told police that he was attacked by an Arab man.
The boy said he was walking down the street when an Arab man approached him and asked him whether he had a light. When the boy responded to the negative, the man reportedly pulled out a sharp object and stabbed him several times in the back.
The motives behind the attack are still unclear, but a 17-year-old suspect from the Jawarish neighborhood was arrested.
The boy was evacuated to the Assaf HaRofeh Medical Center in moderate condition.
More here. h/t: ChanahS.