The irony of it all!
The koran is full of bombs without the introduction of any new highly explosive material.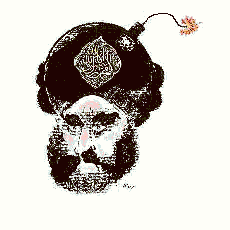 Also, why exactly is US Army Col. Steve Warren calling the koran "holy"?
Stop with the nonsense.
'ISIS planting bombs inside copies of Koran'
In a press conference at the Foreign Office in London, US Army Col. Steve Warren, a spokesman for the coalition against ISIS, explained that the Islamic State is losing ground and has therefore taken to to more desperate methods of carrying out terrorist attacks.
"These guys are disgusting, they have left bombs in refrigerators,… they have put bombs inside the Holy Koran – we found that on several occasions in Ramadi," said Warren according to the report.
"We believe that Daesh is now beginning to lose. We see them in a defensive crouch," he added.