They used to do this with the Soviets all the time…..
It never ceases to amaze me that people in the media place great interest in elections with in a totalitarian society, let alone an Islamic one. I only post this to highlight the buffoonery.
NOTE: It would be highly different in a world poised to finally crush the regime with draconian sanctions and ships parked off its coast keeping oil from being refined into gasoline. Smart minds would understand what I'm saying.
Iran starts election count to set post-sanctions power balance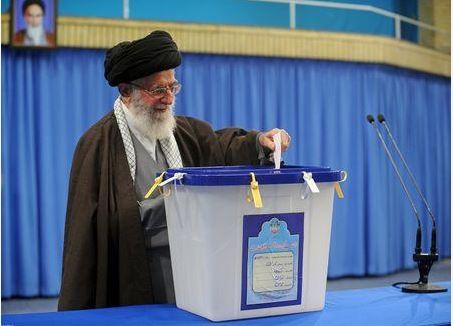 By Samia Nakhoul TEHRAN (Reuters) – Iran started counting tens of millions of votes on Saturday after hotly contested elections that could see reformists speed up Tehran's opening to the world or long-dominant hardliners reassert the Islamic