One of his other cultural achievements is to be involved in an organization that teaches "street disobedience" measures and tactics to "social conscious" radical Leftist activists.
His name is Kari Miettinen (pictured left below), but his rapper handle is "Paleface".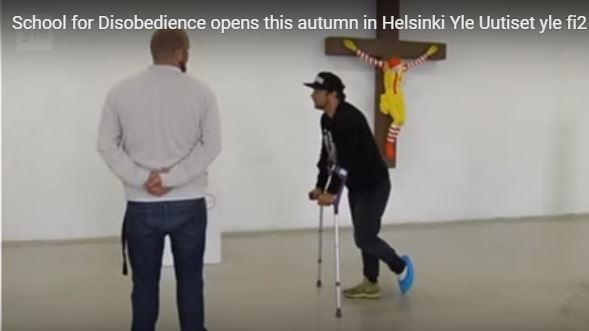 He's been involved with the BDS movement against Israel, and has no problem with flooding Finland, and the rest of Europe, with hundreds of thousands if not millions of fake Muslim refugees.
NOTE: It really is revolting that the Finnish state (its bureaucracy is loaded with similar minded radical leftists) hands over good taxpayer's money to low lifes like Miettinen, who instead of teaching young minds about classical liberalism, ordered liberty, patriotism etc., indoctrinates them with classic marxist statist agitprop, breeding new generations of malcontents and miscreants.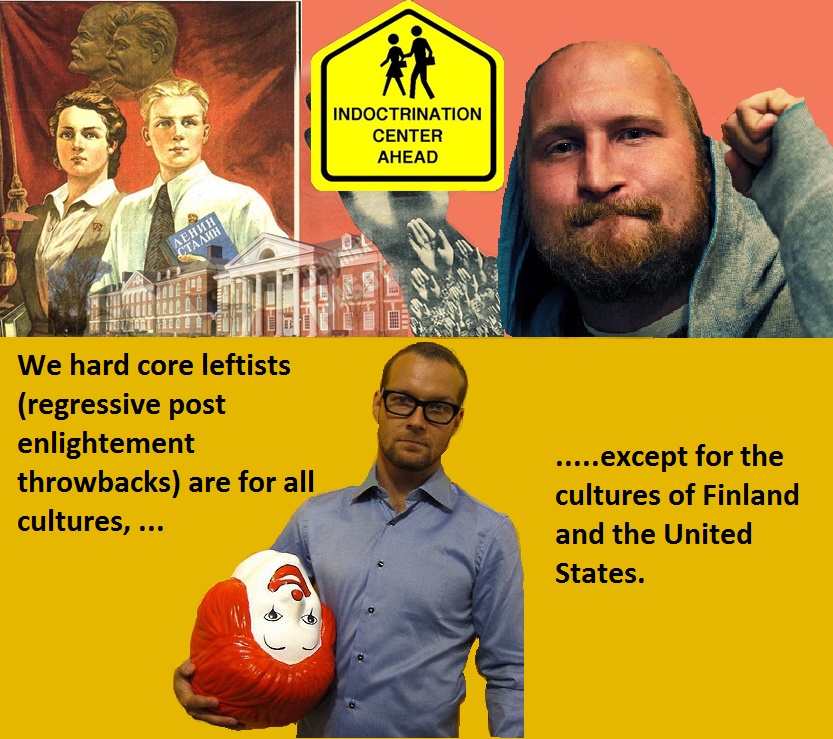 Finnish Cultural Foundation awards unprecedented 25 million euros
The youngest recipient of the awards was a 9-year-old harpist from Rovaniemi, while rap artist Paleface was one of three Finns who received 30,000 euros each for their significant cultural achievements.
The Finnish Cultural Foundation awarded an unprecedented 25 million euros this year, which was 2 million more than it gave out in 2015.
The Foundation is a private trust dedicated to promoting art, science, and other fields of intellectual and cultural endeavor in Finland.
Three Finns were awarded 30,000 euros each for their significant cultural achievements — professor of theoretical ecology and evolutionary biology Hanna Kokko, rap artist Paleface (Karri Miettinen), and political science professor Jaakko Nieminen.