This is a worrisome development…..
I agree with Finnish blogger (H/T:), Kumitonttu: "The police are trained identify a bad liar. In the future, everyone will get through with their lies. Both the police and border guards just gave up".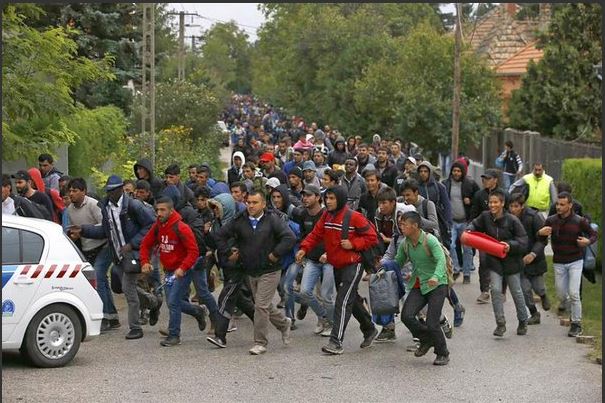 Police gives up interviewing asylum seekers
At the beginning of March, asylum seekers will only be interviewed once by Finnish Immigration Service staff resources. Police or Border Guards will primarily be recording arriving asylum-seekers. Police are also responsible for deportations.
Until now, the asylum seeker has been in two larger interviews: first the police would hold the first interview, explaining the asylum seeker's background, homeland and at the same time to explore the possible criminal background. After this, the Immigration Service would hold a second meeting, according to which an asylum decision is made.
From the beginning of March, these are combined into a single consult conducted by the Finnish Immigration Service alone.
– The two-stage procedure was the kind of world in which 3 000 or 4 000 asylum-seekers came to Finland. When the scale is now completely different, we found that it wasting resources and time. We wanted to streamline operations, operating in south-western Finland, Immigration Inspector Stephan Sundqvist says.
The police taking care of removal will continue
In the future, the police still have a task. An application for asylum reception and registration will remain in the police or the Border Guard. In addition, the police have to carry out, if necessary, the removal of an applicant, if necessary, due to a negative decision.
– If a person fails to comply with the voluntary exit, which is usually within 30 days, then the matter will be for the police, Sundqvist explains.
Finnish Immigration Service paid extra power
Finnish Immigration Service has recently hired a lot of additional manpower to do interviews. Inspector Stephan Sundqvist says that the extraction of criminals has played an important role in the police interview. However, he believes that the Immigration Service will be able to manage on my own discussions with asylum seekers in the discussions.
More at YLE (In Finnish)