Everything is falling apart while the planners plan and the schemers scheme.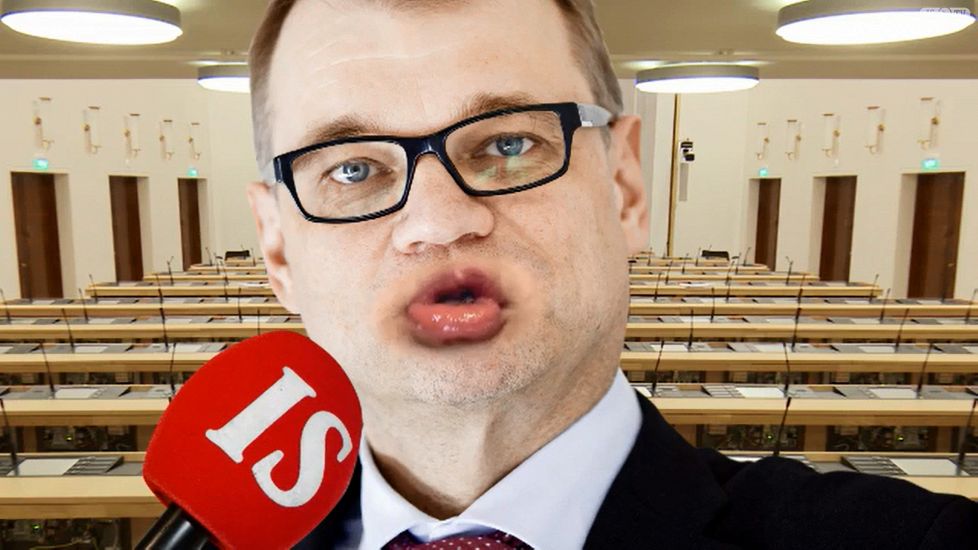 This is a serious report, first published in the Helsingin Sanomat no less, a bastion of pro-migration lunacy. The police college was commissioned by the government to evaluate thus far the successes of the current government in managing the crisis, and how it would fare if the current trend stays the same or exceeds what was recently experienced. The evaluation was not flattering in the least.
"If a sufficiently strong political guidance is not found and are content with merely uncoordinated local projects, sustainable strategic policies only during elections, the result can be a seriously endangering phenomena for both society and the individual, as well as a cycle for negative development," the report says.

According to the authors Finland should engage in "innovative solutions in order to manage the crisis".

"It is clear that if the uncontrolled migration will continue at high numbers for years, there is no country in Europe that can withstand it without endangering social peace. Sweden's large-scale urban development – is an example of this. "
Study warns of threats from migration – "Can barely cope from the current situation"
Immigration-related security threats and serious crime, to which Finland is ill-prepared. This report assesses, commissioned by the Board of Directors.
PERNILLA WAHLMAN / TT
Immigration- related security threats and serious crime. Finland is poorly prepared for the threats and the immigration debate is only just beginning. This is what a brand new study evaluated concerning migration and security.
HS got hold of a study published on Friday that the worst-case scenario for Finland would be "tens if not hundreds of thousands of illegal immigrants intent on coming to Finland". This would have, according to the report, a significant impact on Finland's security.
Government-funded study was carried out by the Police University of Applied Sciences which is indicative of a worrying and sometimes heartbreaking snapshot of immigration policy.
"Police, Customs and Border Guard are barely surviving in some of the places in the current situation", the research warns.
Finland, according to the report thus far not been successful in integration. Last year, during a difficult economic situation, there arrived to Finland asylum seekers ten times the amount of the previous year.
"Integration and the management of migration has stayed in some places as an experiment in culture without lasting effects on societal security and immigrants experiencing insecurity," note the study's authors, Henrik Boberg, Pirjo Jukarainen and Kari Laitinen.
The study estimates, that political debate on society's security and constructive immigration is just beginning. Finland has so far only responded to the refugee crisis.
"The ten-fold increase in the number of asylum seekers in under a year has revealed many social vulnerabilities and challenges the established way to produce and maintain security."
The study points out that security problems are reflected in different ways in society. They appear, for example, as crime and unrest in the reception centers.
"The lack of security dimension is reflected, inter alia, in increased residential segregation (social segregation), in the values of those coming from different countries of origin and the inequalities for second-generation immigrant welfare and the experience in lack of security."
More at HS (in Finnish)