Let's help give it a push…..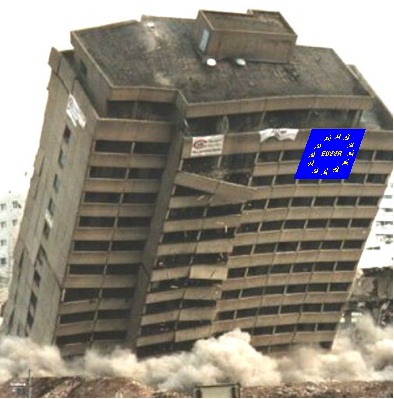 We do not need the EU's centralization of concentrated power, statism, to run our lives. The civil society knows better. End the project once and for all.
EU Chief Tusk Says 'Real' Risk of EU Breakup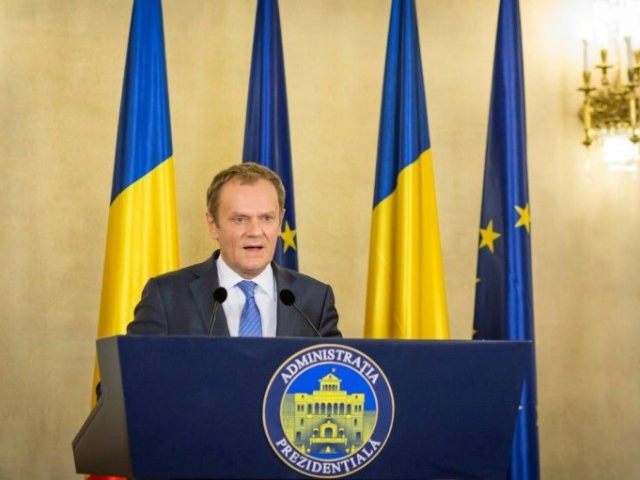 BRUSSELS (AP) — After decades of often unbridled expansion and increasing prosperity, the once-robust European Union is this week looking at its biggest challenge — crumbling from within, says EU President Donald Tusk.
Only days ahead of a crucial summit that opens Thursday, Tusk is crisscrossing his bloc of half a billion people and 28 nations — literally from Paris to Bucharest, on to Athens and Prague to finish in Berlin in little more than 24 hours — in yet another desperate quest to somehow reap unity where division has been sown.
"This is a critical moment," Tusk said in Bucharest as he sought to find a willingness to compromise to make sure that Britain would want to remain in the EU. "The risk of break-up is real," he said Monday, now publicly saying what had been on his mind for weeks.
British Prime Minister David Cameron wants to walk away from the two-day summit in Brussels with the blueprint for a reformed EU that he can sell to his historically halfhearted nation to make sure he can win a British referendum on EU membership that could come as early as June.
The stakes are immense, Tusk acknowledges, fearful that if Britain goes it will start an unraveling that no one knows when and where it might end. A so-called Brexit might turn into a full-blown EUxit.
"This process is indeed very fragile. Handle with care. What is broken cannot be mended," Tusk said, raising the stakes as the summit approaches.