I have no problem whatsoever with taking in real refugees, like the Christians and Yazidis.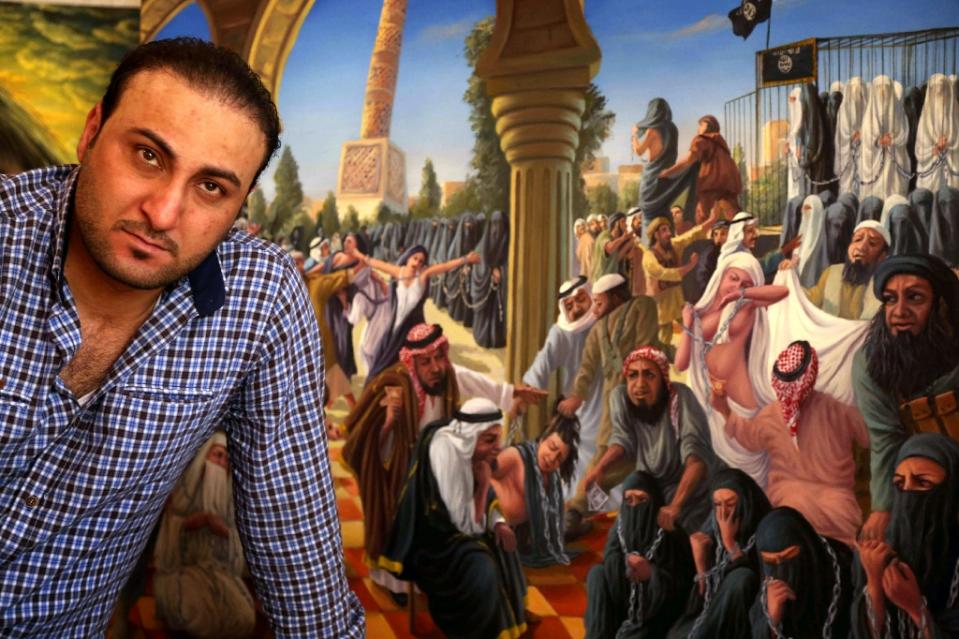 These are the people in greater need of removing themselves from the general muslim population, they are the ones we should be spending time on securing safe zones for them in the areas near the conflict or within the West itself. Muslims however have 26 states where they can go for safe havens if they need them, not in the West.
Yazidis seek healing in Germany after Isis 'hell'
A group of Yazidi women just released by Isis in northern Iraq. Photo: DPA
Published: 28 Feb 2016 14:46 GMT+01:00
These are only two of the more than 1,400 horror stories German doctor Jan Ilhan Kizilhan has heard first-hand from Yazidi women and girls once enslaved by Islamic State jihadists in Iraq.
"They have been through hell," he told AFP in an interview in Geneva.
Kizilhan heads a project that has brought 1,100 women and girls to Germany to help heal their deep physical and psychological wounds.
The project, run by German state Baden-Wurttemberg, first began flying in the traumatised victims from northern Iraq last April, and brought the last group over earlier this month.
It was in 2014 that authorities in Baden-Wurttemberg decided to act.
At the time, Isis jihadists were making a lightning advance in northern Iraq, massacring Yazidis in their villages, forcing tens of thousands to flee and kidnapping thousands of girls and women to force them into sexual slavery.
– 'Genocide' –
The United Nations has described the Isis attack on the Yazidi minority as a possible genocide.
"It is really an urgent situation," Kizilhan said, calling on other countries and states to follow Baden-Wurttemberg's example.