This is Sweden………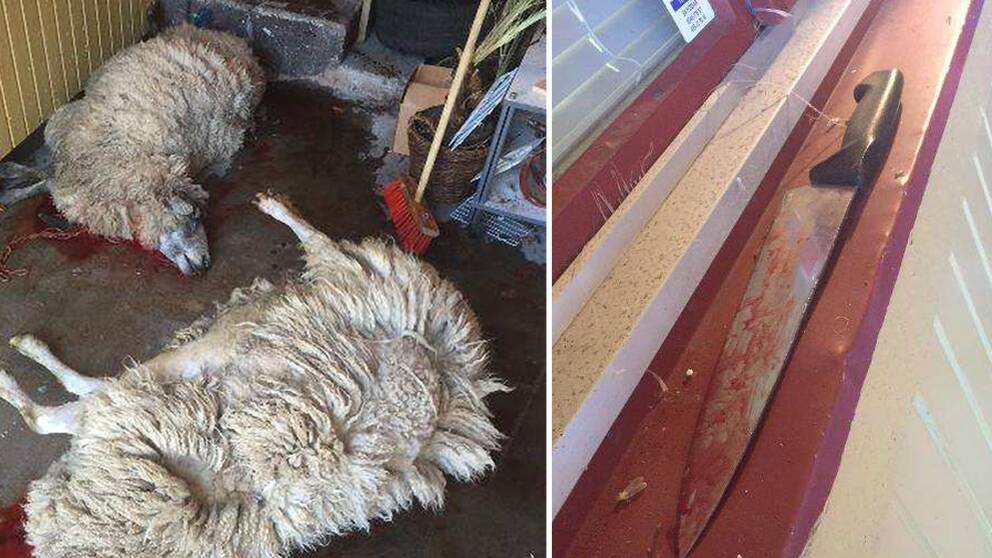 Gay Rape, Masked Men and Sheep in Restaurants
One Month of Islam and Multiculturalism in Sweden: January 2016
Stockholm's Chief Press Officer had written that the police might be perceived as racist, and therefore should not report physical descriptions to the public. Ironically, it is journalists who have more or less forced the police to stop using descriptions such as skin color, by labeling the police "racist" every time a person of color appears on a wanted list.
"There are those who wish to make this an issue of ethnicity. It is not. It is an issue that concerns culture and values. Our free and open society is founded on personal freedom, Western humanism and Christian ethics. These values must not only be upheld, they must be defended." — Ebba Busch Thor, leader of the Christian Democrat Party.
January 4: After an autumn of chaos, when huge numbers of asylum seekers flooded into Sweden, the government was finally forced to implement border controls on its border with Denmark. Now, only those with valid identification documents are allowed to board trains and ferries to Sweden — effectively keeping people who have destroyed their IDs out of the country. How long it will take before most asylum seekers bring identification papers — genuine or fake — remains to be seen. So far, nine out of ten people seeking asylum in Sweden have not had identification. They can then adapt their background stories to increase their chances of being granted asylum.
January 5: The alternative news site Nyheter Idag reported that two 15-year-old boys living at an asylum house for "unaccompanied refugee children," in the small town of Alvesta, were detained on suspicion of raping a younger boy. When the victim reported the incident, the police were alerted and the 15-year-olds were brought in for questioning. One of them has confessed to some of the accusations.
January 6: In another case of homosexual child-rape, two men who claiming to be 16-years-old were arrested on suspicion of raping a boy at an asylum house for "unaccompanied refugee children" in Uppsala. The rape was discovered when the younger boy visited a hospital, along with his legal guardian. One of the suspected rapists was released after being questioned by police, but is still under suspicion. The other was remanded into custody.