Sad to hear the victim was hit and killed.
On yesterday's terror attack, one Israeli was killed in a friendly-fire shooting mishap, the intended target was missed and it hit one of the victims. Tundra Tabloids' correspondent and colleague, ChanahS. sends the following:
 One friendly fire victim in yesterday's terrorist attack and shooting. I was at Shaare Zedek hospital today–for a family member. Saw one body, no idea if it was this victim.  Also saw the terrorist being led out of the hospital with blindfold, plastic tie handcuffs and an army escort.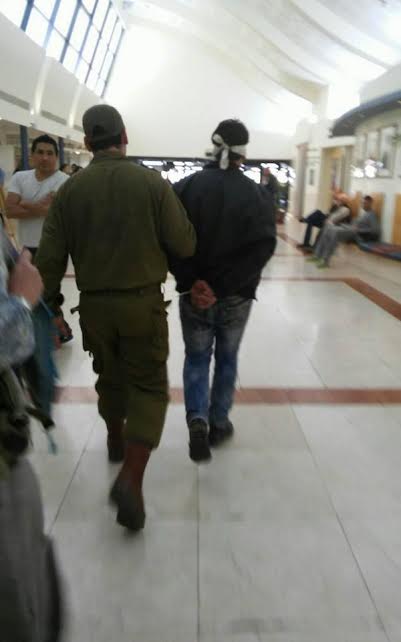 (Photo credit Tzvi Shapira)
"We were just leaving and heading to the parking by the e.r. he was ambulatory, no one spit on him or kicked him. all civilized. they patched him up and it was off to jail for buckets of free meals and education, cash subsidy to family from the e.u., etc."