Yeah, subsidized slave labor that will not only invigorate the German economy, but maintain its socialist welfare state as well. 
What a bunch of asshats.
German Government To 'Create' 100,000 Subsidised Migrant Jobs That 'Pay' Just €1 An Hour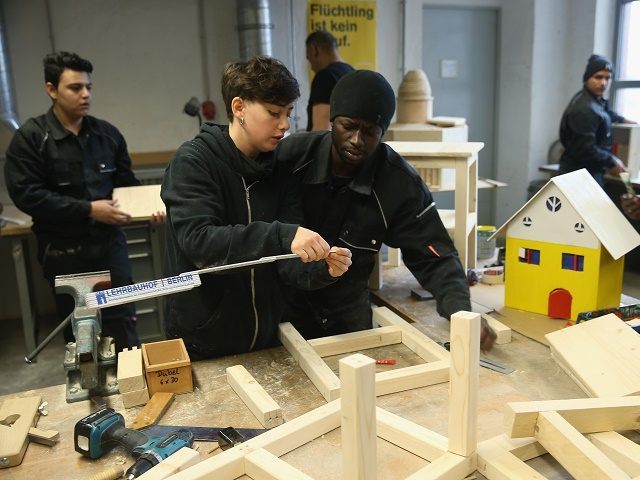 The German government pressing ahead with plans to spend nearly half a billion Euros to 'create' 100,000 heavily subsidised jobs for unemployed migrants.
Desperate to better integrate the millions of migrants that have already arrived, and continue to roll into Europe in droves through the migrant crisis, socialist workforce minister Andrea Nahles has been working on the plan since last year. But now the so-called refugee jobs have been criticised by economists who say paying companies €450,000,000 to employ migrants is nothing more than a short term fix.
The German government is presently negotiating over the 2017 budget, but politicians are already calling for significant extra funding to be found for migrants in 2016.
Instead of requiring migrants to perform simple work in return for their state handouts, which includes housing, food, and pocket money, the new plan asks private companies to pay migrants €1 an hour for their labour, reports Welt. although exact plans have yet to be released, the wage would be likely topped up to the €8.50 minimum wage by government subsidy — a programme that is being called "occupational therapy" in Germany.
While German economists applauded efforts to integrate migrants into the job market as quickly as possible Marcel Fratzscher, head of the German Institute for Economic Research said "publicly funded job opportunities do not appear to be the right way to bring refugees to work", reports Rheinische Post.
More here. H/T: Kumitonttu