It would be as much of a disaster as Obama's has been.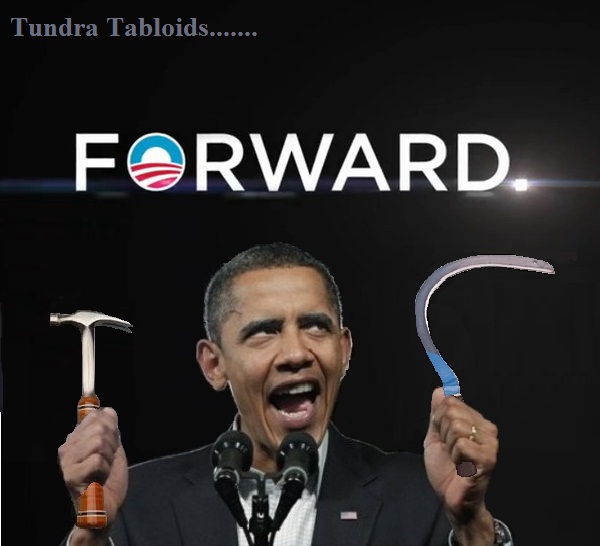 NOTE: That Sanders even has a following is THE political story/scandal of this election cycle. Socialism in the raw in the good ol' USof A is a disgrace.
THE FIRST YEAR OF PRESIDENT BERNIE SANDERS
What life will be like if Sanders wins.
February 8, 2016
Daniel Greenfield, a Shillman Journalism Fellow at the Freedom Center, is a New York writer focusing on radical Islam.
On January 20, 2017, President Bernie Sanders was sworn into office. The elderly Vermont politician, who had always made waves, refused to use a bible, instead taking his oath on a smudged copy of his own economic five-year plan. He also unilaterally modified the presidential oath from "preserve, protect and defend" to "enhance, enrich and humanize the Constitution of the United States".
The unlikely candidacy of Bernie Sanders had shocked and divided a party and then a nation.
President Sanders won the Democratic Party nomination by going far to the left and then, defying conventional wisdom, he moved even further to the left in the general election. Unable to retain the minority portion of the Obama coalition, many of whose leaders had been allied with Hillary Clinton and were still bitter over her loss and did little to help him, his victory relied heavily on youth voter turnout.
Voter turnout in America had been falling since the sixties. But in 2016, it fell below the 50% mark for the first time in history. When Bernie Sanders won a three-way election, only 43% of a weary nation came out to vote. And barely a fifth of the country voted for the first Socialist president.
The Sanders campaign had eschewed a slogan; instead it listed all the things that would be given away for free. Free health care, free college, free homes, free phones, free internet, free cars and free money for everyone. In the last week of the campaign, President Sanders had unveiled a guaranteed minimum income that would be paid to every individual in this country making Welfare-for-All into a reality.
The disappointment did not take long to arrive.
Much of the financial sector that Bernie Sanders had hoped to tax began vanishing as soon as the election results were in. New York's loss was London and Singapore's gain. A trillion dollars in investment capital left the United States creating a ripple effect that brought businesses to their knees.
The prices of milk and beef doubled. Ersatz bread  made out of starch filled shelves while people waited on lines for the privilege of receiving government-subsidized milk from local welfare offices.