These townspeople are worried about what will happen to their daughters once warmer weather begins and they have to walk past muslim men on their way to school. Like I said earlier:
 " the next time a Left-wing moron (is there any other type?) tells you to cover yourself in a 'more moderate way' to keep from being raped by these jackals, remember this:"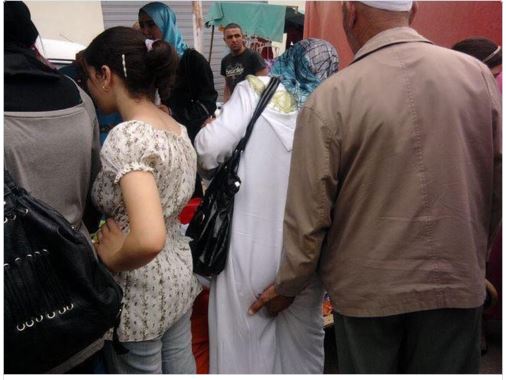 Published on Jan 31, 2016
Last Thursday a worried grandfather voiced his concerns about the increasing incidents of sexual harassment of young girls on their way to school by migrants in a meeting in the German town of Bad Schlema. His own granddaughter has been victim of sexual harassment and he fears it will be much worse when girls will wear less clothing in the summer or dress for physical education. The mayor's reply angered the over 100 citizens who were present: "It's simple, don't provoke them and don't walk in these areas."
The crowd went furious, some mocked the absurdity of not being able to walk to school in your own town, some demanded he step down immediately. Later the situation escalated and the Mayor threatened to call the police and clear the room because of incitement of hatred (sources below).
He said it's "technically not necessary to walk near the refugee shelters, there are alternative routes."
H/T: Tommy Robinson