And the police and politicians deem citizen groups forming to help women as problematic?
Two Men Jailed After 'Despicable' Sex Attack On Birmingham Woman With Learning Difficulties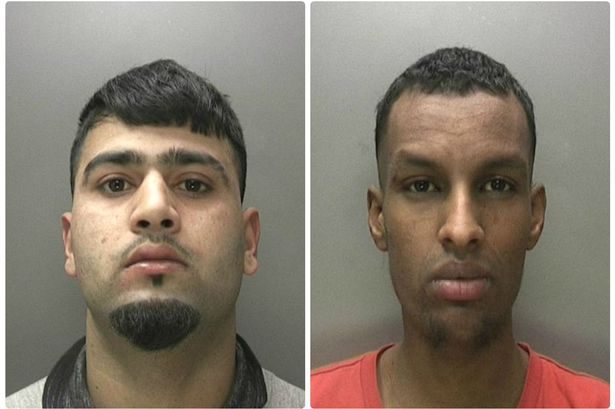 Two men who committed a sex attack on a woman with learning difficulties after she left a Birmingham nightclub have been jailed. Detectives described the January, 2015 attack as a "despicable crime" and said Yasser Mahmood and Abdi Seerar preyed on their "vulnerable" victim.
Birmingham Crown Court heard how the 20-year-old woman had been leaving a club in the city centre when she was preyed upon by the pair. They sexually assaulted her and ransacked her handbag before fleeing with her purse in January last year.
Mahmood was caught in the act by the girl's mother who reported what she had seen to police.
Mahmood was jailed for 2 years and  3 months while Seerar received an 8 month sentence. They will also be required to sign the sex offenders register for 10 years
Detective Constable John Marsh, from the Public Protection Unit, said: "The woman who was assaulted has shown great strength throughout the investigation which has ultimately led to the pair being jailed for this despicable crime.
More here. H/T Buck