There is no excuse for what he did, and any attempt to minimize his murderous act is an assault against not only the family, but against common sense and reason as well.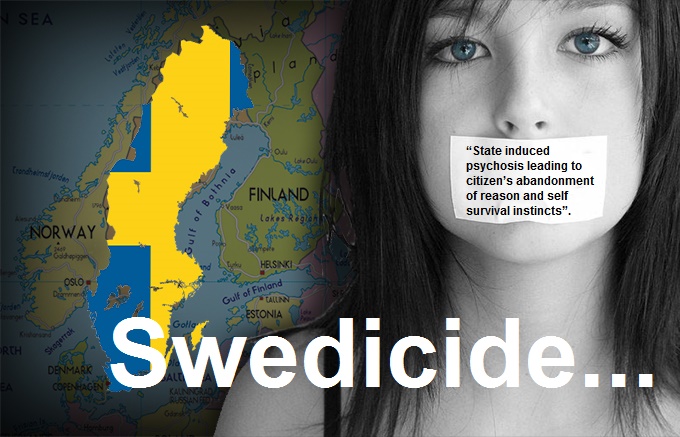 'Who knows what horrors he has been through?' Swedish police chief sparks anger by SYMPATHISING with Somali boy, 15, charged with social worker's murder 
Sweden National Police Commissioner has sympathy for the alleged killer
Dan Eliasson says he is 'distraught' for murder victim, but also for the boy 
Alexandra Mezher, 22, fatally stabbed at migrant centre where she worked
Family blamed 'Swedish politicians' for attack following record migration
Somali boy, 15, charged with murder, being held at psychiatric hospital
The head of the Swedish police has sparked outrage by expressing sympathy with the teenage asylum seeker accused of murdering social worker Alexander Mezher.
National Police Commissioner Dan Eliasson, who has already admitted police cannot cope with the wave of migrant crime, said he has concerns about the 'horrors' and trauma the accused murderer may have witnessed.
He said he was 'distraught' on behalf of Miss Mezher's family but also for the killer, saying: 'What has that person been through? Under what circumstances has he grown up? What is the trauma he carries?'
It came as court documents showed the boy suspected of the killing is being held in a secure psychiatric that specialises in patients with psychotic illness, drug and alcohol addiction.
Controversy: Dan Eliasson, left, said that although he is 'distraught' on behalf of Alexandra Mezher and her family, he also has sympathy at the horrors the 15-year-old Somalian boy may have been through