The stepfather is not Swedish in the traditional sense.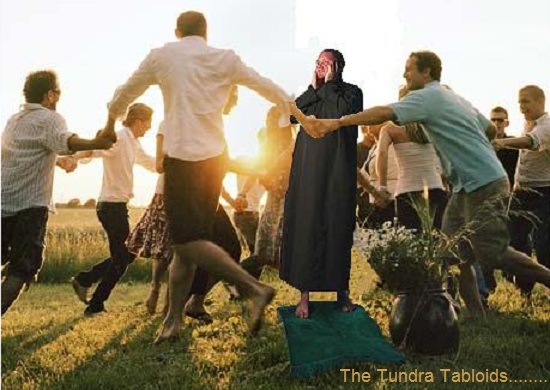 'Whatever promotes the cause': Swedish step-grandfather says he is pleased Jihadi Junior appeared in latest sick ISIS video 
Isa Dare, four, was dubbed 'Jihadi Junior' after he appeared in ISIS video 
His Muslim convert mum Grace 'Khadija' Dare fled London for Syria in 2012
She became jihadi bride when she married Swede Abu Bakr, killed in 2013  
Bakr's father said he is pleased Isa was in the film and supports 'whatever promotes the cause'
Said his son, a $150-a-month ISIS fighter, died a hero and is in paradise 
For the latest on ISIS and 'Jihadi Junior' visit www.dailymail.co.uk/isis
The step-grandfather of the British boy dubbed 'Jihadi Junior' has told how he supported the decision to parade the boy in a sick ISIS propaganda.
Isa Dare, four, appeared in military fatigues and an ISIS bandanna while being made to declare: 'We are going to kill the kaffir (non-believers) over there.'
He was brainwashed by ISIS fanatics after being taken to Syria three years ago by his mother, the Muslim convert Grace 'Khadija' Dare, 24, who had links to the killers of Lee Rigby.
Child soldier Isa Dare, 4, seen in a sickening new execution video wearing military fatigues and being forced to declare: 'We are going to kill the kaffir (non-believers) over there' while pointing into the distance
Jihadi:  His step-father, the Swedish militant Abu Bakr (right), was killed in Syria while fighting for extremists. Despite this, his father Abdul Wahab Abbas, who still lives in Sweden, has said his son was 'a good man'