And the Left will tell you that such flagrant sexual violations are not a new phenomenon in the West (but if it was the norm you know we would have heard about it.)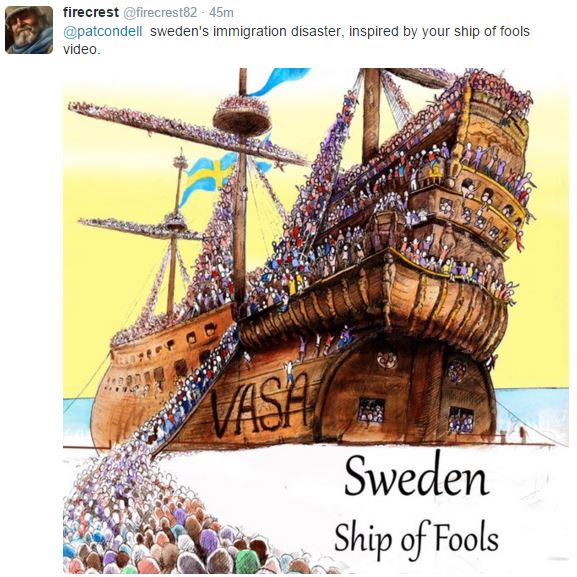 Police reinvestigate sex crimes at teen festival
The We are Sthlm festival. Photo: Alexander Tillheden Studio
Published: 11 Jan 2016 07:41 GMT+01:00
Police were aware that a large group of young men groped a string of teenage girls at the We Are Sthm music festival in Stockholm in both 2014 and 2015, while publically describing the atmosphere as being calm, Swedish media are reporting.
The Dagens Nyheter (DN) newspaper says it has seen a memo from last summer, warning police ahead of the event that there was a known "problem with young men who who rub themselves against young girls" at the festival.
According to DN's sources, the alleged attackers were mostly believed to be refugees who had come to Sweden without their parents, but officers had avoided reporting that they had made this connection.
Teenagers who said they had been touched inappropriately at the festival described their experiences to the paper, with one describing the events as "terrible".
"As soon as you came out in the crowd they began to grope," said one 15-year-old girl.
Police earlier said that there had been "relatively few crimes and people taken into custody considering the number of participants" in the festival, however on Monday they admitted that Swedes had not been given the full picture.