It's because the hypocritical Europeans are Jew haters first, have long since given up on classical liberalism, and are firmly in the camp of the Islamomaniacs.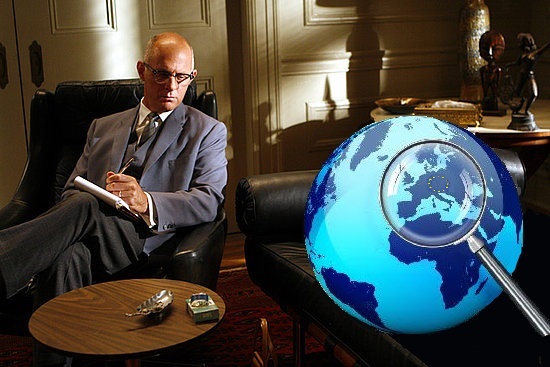 Palestinians using foreign aid to fund anti-Israel terror, Hotovely says
The Palestinian Authority's payment of stipends to the families of convicted terrorists should make the international community rethink its donation policies, according to Hotovely.
"The Palestinian regime in Ramallah pays monthly stipends of between $400 and $3,500 to terrorists and their families, the latter of which is more than five times the average monthly salary of a Palestinian worker," the deputy minister wrote.
Hotovely wrote that the massive Palestinian dwarfs the amount of assistance given to countries with larger populations that are in far more dire need, like Syria, Sudan, Afghanistan, and Somalia.
Published on Dec 16, 2014
This is a portion of the 5 minute video in which Caroline Glick rebukes Danish ambassador to Israel, chastizing him on his remark that Israel should thank the IC for holding Israel to a double standard. She then reminds him of his country's violation of international law in funding terrorism in the Gaza Strip.