I wonder where they got the idea from? Oh wait, I know……
From the paleostinians…..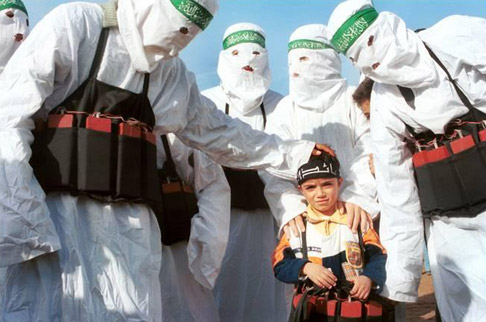 ISIS 'strap explosive to four-year-old boy and blow him up a week after they executed his father for fighting against their militants'
Allegation made by state sponsored Iraqi rebel group, Popular Mobilisation
He was blown up using remote controlled device, a spokesman said today
Terror group rigged explosives so that 'his organs would be blown apart'
Comes days after British boy, four, appeared in sickening execution video 
For more of the latest Islamic State news visit www.dailymail.co.uk/isis
ISIS has blown up a four-year-old boy a week after executing his father, who they accused of killing two of its fighters, it has been reported.
The bomb, which was triggered by a remote controlled device, was attached to the boy in a way 'that his organs would be blown apart', a spokesman of the state sponsored rebel group, Popular Mobilisation, is reported to have said.
It comes days after a British boy, Isa Dare, also four, appeared in one of the terror group's sickening execution videos threatening to 'kill kuffar [non believers]'.
ISIS has blown up a four-year-old boy a week after executing his father, who they accused of killing two of its fighters (file photo of ISIS fighters)