The continent will never be the same again………..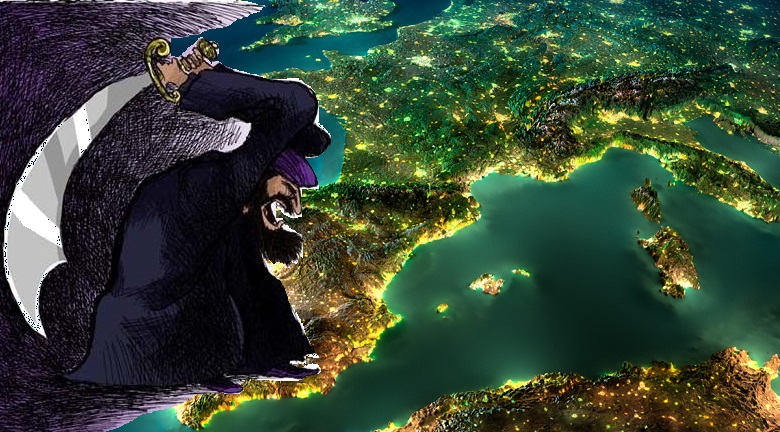 There is simply no way that the European continent can continue on as before in light of what they are doing to it. It was foreordained by a clique of influential elites (within the EU and UN) that when the push comes to shove, the doors of Europe would be wide open.
There is no reason as to why the governments of Europe couldn't stop the flow, their inaction, underlined with their lack of enthusiasm to do the right thing for their own people, speaks louder than any of their words in retrospect.
FOUR MILLION migrants expected to reach Europe by the end of 2017, as IMF increases forecasts amid mounting refugee crisis
Christine Lagarde, managing director of the International Monetary Fund, explains at a panel session in Switzerland today that forecasts show Europe can expect to receive 1.3million migrants every year
Some 1.3million migrants have been forecast to arrive in Europe every year
Almost four million will have reached Europe by end of 2017, the IMF warns
The new report added Europe faces challenges to integrate the arrivals
See more on Europe's migrant crisis at www.dailymail.co.uk/migrantcrisis
Four million migrants could reach Europe by the end of 2017, the International Monetary Fund has warned.
In new forecasts, the organisation adjusted its estimates to conclude 1.3million people could move to Europe every year between 2015 – 2017.
It added the Middle East refugees should boost European economic growth over the short term, but their longer-term impact would depend on efforts to integrate them.
The IMF has predicted four million refugees will reach Europe by the end of 2017. Pictured is a migrant waiting to catch a train while wrapped in a blanket while trying to keep warm in Serbia
Some 1.3million migrants have been forecast to arrive in Europe every year between 2015 and 2017
Read more:  H/T: Buck