WHY ARE THOSE HUMAN RIGHTS ACTIVISTS AND THEIR SUPPORTERS CONSIDERED MORAL FOR WANTING TO IMPORT ANTISEMITES?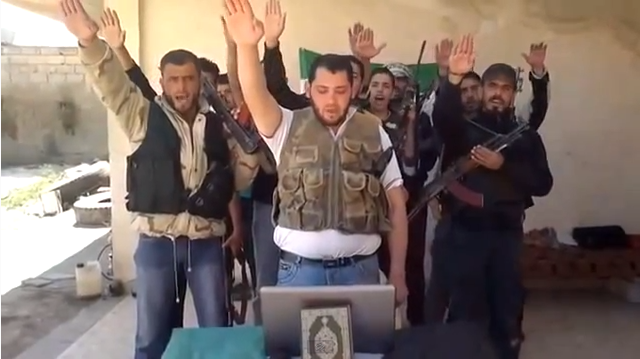 SYRIAN REFUGEES ATTACK JEWISH MAN IN GERMANY
January 12, 2016
Anti-Semitism rates among Muslims are simply stratospheric. This is why any Jewish group, including the ADL, AJC and OU, that endorsed bringing Syrian Muslim migrants to America in huge numbers were putting left-wing ideology ahead of the welfare of their constituents.  This kind of thing has happened before and it will keep happening again and again.
A man wearing a kippah was attacked and robbed in Germany in a anti-Semitic attack by refugees from Syria and Afghanistan on the island of Puttgarden.

The victim was a 49 year old French businessman who was pushed to the floor and robbed by the attackers as they yelled "Yahud' which is Arabic for Jew. They took his shoulder bag that contained money, a cellphone and other valuables.

Police later arrested the attackers. They were released with the requirement that they report for a court hearing when called.
I'm sure they'll do just that. Unlike the despicable behavior by groups such as the AJC, ADL and OU, German Jewish leaders did make some halting efforts to warn about this.