That gave the police the causus belli  to move in with a heavy hand and spray the people with water cannons…….
Watch closely, the man on the left with a backpack between the police and the rear row of onlooking press moves with his hands, tosses a firecracker (louder version) then runs to his right.
Looking at it more closely, the firework was thrown over the policemen's heads, and landed in front of the journo who was getting out of its way. That said, today's report at Vlad has eyewitnesses of someone in their crowd who threw fireworks, showing the police a badge and them letting him through their lines. So this development changes nothing, the fact that an agent provocateur working for the police slipped though police lines after the dirty work was done, tells it all.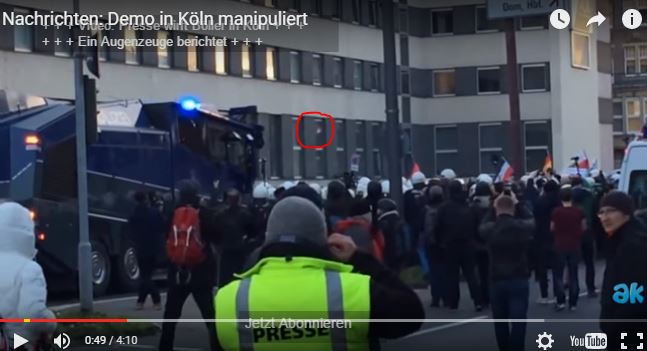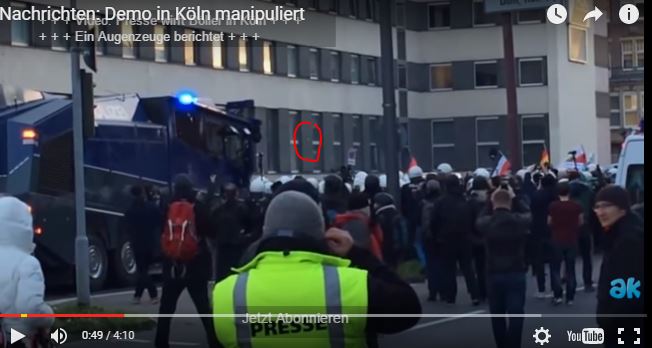 From Vlad: An original translation by Oz-Rita with much thanks!