Munich stations evacuated over 'IS attack threat'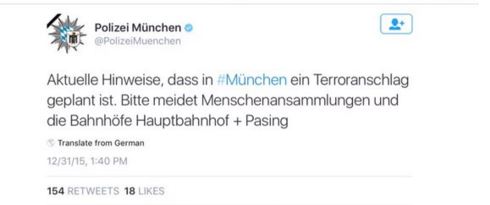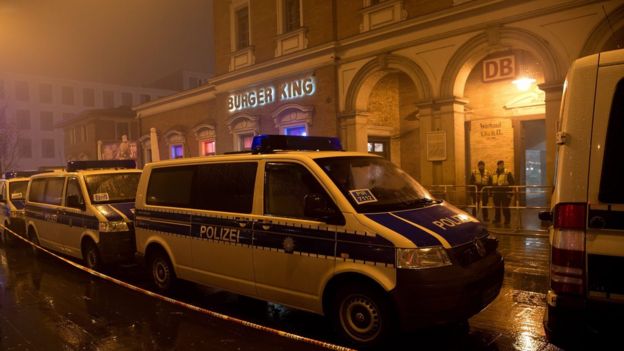 40 minutes ago

From the section 

Europe
Police in Munich evacuated two major railway stations after an intelligence agency warned Germany of an imminent attack, officials said.
Authorities received information that suicide bombers from so-called Islamic State (IS) could target the central station or Pasing station, Bavaria's interior minister said.
Both stations have since reopened, police tweeted.
Cities across Europe have been on alert for a possible New Year's Eve attack.
The alert in Munich came just hours before midnight and police warned people to stay away from crowds.
"I am happy that nothing has so far happened and I hope it stays that way," said interior minister Joachim Herrmann.
Between five and seven militants were thought to be planning an attack, Munich's police head Hubertus Andra said.