The French government is not doing anything substantive in reversing the trend of Jew hating muslims filing into the country. So. this kippah wearing stunt means absolutely nothing.
Wear a kippah and a gun, now that would be one small step towards safeguarding Jewish existence in the country.
#TousAvecUneKippa: Campaign Urges French People to Wear a Skullcap in Solidarity With Jews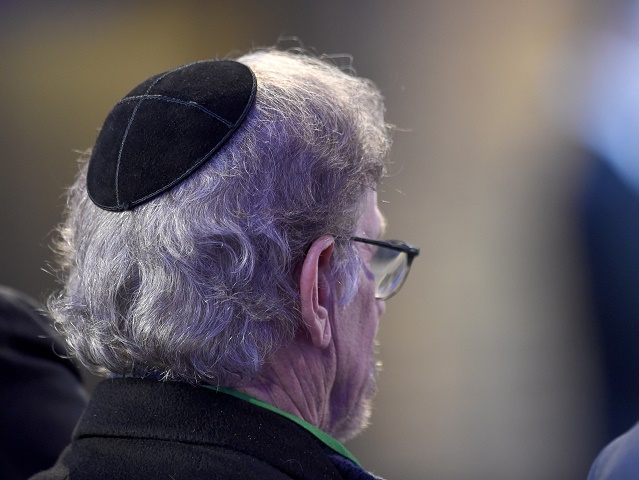 All French people have been urged to wear a kippah on Friday as a gesture of solidarity with the country's increasingly besieged Jewish community.
Twitter has been flooded with messages containing the hashtag '#TousAvecUneKippa' (everyone with a kippa), after Zvi Ammar, the leader of Marseille's Jewish community, urged male Jews to stop wearing the kippah "until better days", because of fears for their safety.
"Unfortunately for us, we are targeted," he told AFP. "As soon as we are identified as Jewish we can be assaulted and even risk death."
The call came after a Jewish teacher was attacked with a machete in broad daylight and French Jewish politician Alain Ghozland, 73, was stabbed to death in his home.
As Breitbart London has reported,  France's Jewish population is estimated at between 500,000 and 600,000 people, the largest in Europe and one of the largest in the world.  It is facing difficult times with anti-Semitic attacks rising across the country.
As recently as Wednesday France's chief rabbi was among Jewish leaders who rejected a call for men and boys to stop wearing traditional kippahs, after a string of anti-Semitic attacks in the southern city of Marseille.
France's chief rabbi Haim Korsia joined him saying: "We should not give an inch, we should continue wearing the kippa."
More here. H/T: SM