The price you pay in turning your back on the base after promising to reign in immigration, and failing to do so during a time of (still going on) crisis.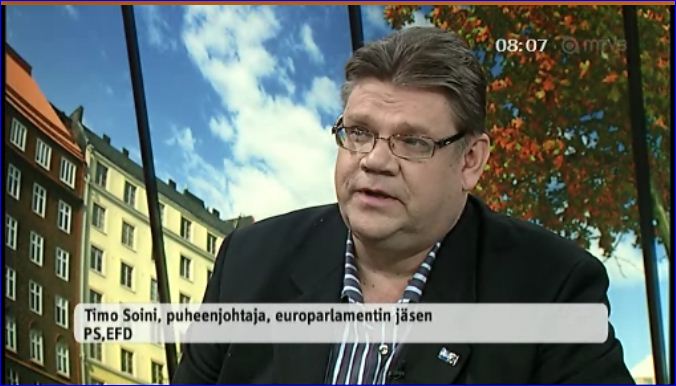 There are still floods of refugees coming into the country and our political 'leadership' is still befuddled on what to do. If Timo Soini would have hinted at leaving the government if the coalition refused to close the borders to the hordes of muslim men pouring over its borders, the people would have responded strongly in favor of the party. Soini refused to, and now they're in the basement.
NOTE: You simply can't run on a platform that professes limited, reasonable immigration, and then throw in with the status quo over tens of thousands of Muslim migrant males of military age pouring into your country. Idiotic.
Finns Party falls
HS leads off though with a poll that shows the opposition Social Democratic Party strengthening its lead as the country's most popular with 22.8 percent support. It's followed by two of the government parties, the Centre (19.7%) and the conservative National Coalition Party (17.9%), while the third – the nationalist Finns Party – has sunk further in fifth place behind the opposition Greens (11.1%).
Backing for Timo Soini's party to plunged to 9.6 percent. That's eight percentage points lower than in last spring's election. During the campaign, the party boss sneered at small parties that stuck like "burrs" and should be shaken off as unnecessary
NOTE: The last paragraph shows the bias of the state broadcaster, it's a dig.