Then I hope Rubio makes an issue of Bush's 'tippy toes'……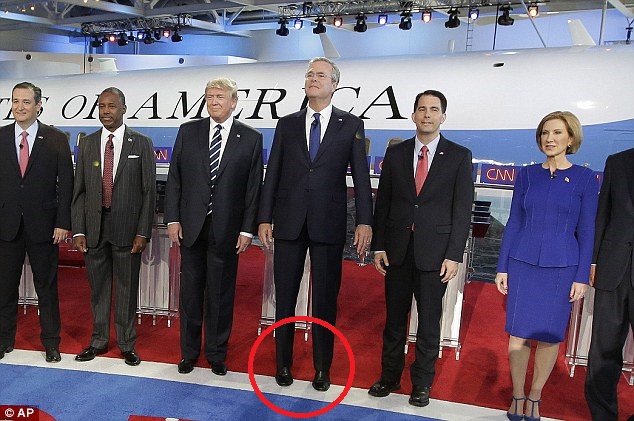 Jeb on Rubio's Boots: 'I Don't Have a Height Issue'
Wednesday on MSNBC's "Morning Joe," former Gov. Jeb Bush (R-FL), a candidate for the 2016 Republican nomination, discussed the back-and-forth going on between his campaign and the campaign of his opponent, Sen. Marco Rubio (R-FL) 79%.
Bush was asked by show co-host Willie Geist to react to an attack ad titled "These Boots Are Made for Walking" from a pro-Bush super-PAC, to which Bush said he thought it was fair game, despite potentially helping the potential Democratic opposition in the form of party front-runner Hillary Clinton.
The boots appeared to be a theme of the ad because Rubio wore a pair of high-heeled boots on the campaign trail last week, which drew the attention of his GOP opponents. However, when asked by co-host Joe Scarborough about what boots he would wear, Bush explained he didn't have a height issue and could wear normal normal cowboy boots.