Let the movement spread……….
Tommy Robinson: The man behind the British version of Pegida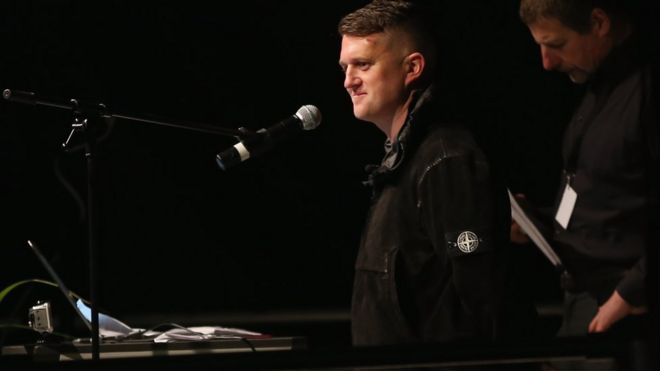 English Defence League founder Tommy Robinson is now the UK co-ordinator for the anti-Islamist movement Pegida, which is launching next week in Britain.
It's the latest twist in Robinson's controversial life.
Robinson's eventful career has seen him briefly embrace anti-extremist think tank Quilliam and serve jail sentences for mortgage fraud and a passport offence.
In the city of Dresden, where "anti-Islamisation" group Pegida originated, weekly demonstrations attract thousands of middle-class Germans.
Now, 33-year-old Robinson is hoping the movement can attract a similar demographic in Britain, in contrast to the EDL, whose events became notorious for loutish behaviour and alcohol-fuelled violence.
Standing outside Birmingham International railway station, eight miles from the city centre, at the site of Pegida's planned inaugural protest next month, Robinson says: "This is going to be different from the EDL demos.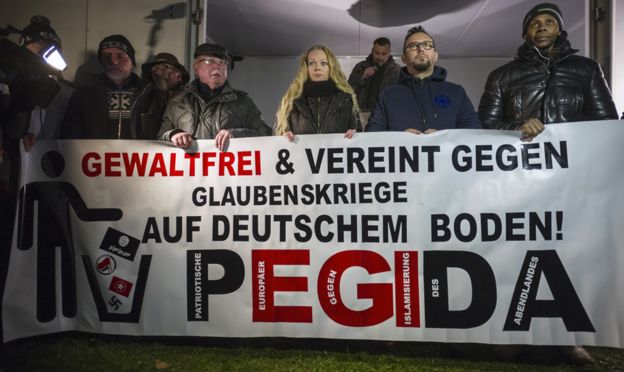 "We're isolated, away from pubs. We are going to walk from here in silence because now we are trying to create a passive resistance to what's happening.
"We are taking the whole football culture, which was embedded in the EDL, out of it and we are trying to create a safe environment," he adds.
Robinson founded the EDL in 2009, after Islamist extremists shouted abuse at troops during a march in his home town of Luton.