Like I said earlier, we have the exact same problem here in Finland as well, just take a look at these supposed 14-17 year olds at a sporting event for 'youths' sponsored by a Finnish reception center for under age children.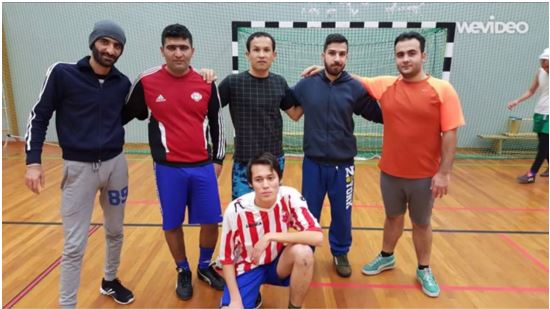 Just how old do you think these migrant 'children' are? Alarming pictures of refugees – including 'the fastest 14-year-old in Sweden' – that shed light on a growing scandal amid Europe's asylum crisis 
Examine the three 'children' in these pictures. One is of Ahmad Farid, who claimed he was 16 but appears at least 18 or more in the snap in which he is laughing as he's given a fluffy toy polar bear at a refugee reception centre (top left). The second is of Saad Alsaud (main), reported to have been the fastest 14-year-old in Sweden, dwarfing schoolboys and girls as they join him for a run.
The other shows a Somalian named Youssaf Khaliif Nuur who claims he is 15 though he is 6ft tall and, according to one unconfirmed source, shaves his beard and moustache (bottom left). The word has spread across Europe about how easy it is to be accepted as a child migrant in Sweden. Now, the country has become overwhelmed with 'unaccompanied minors' in what critics suspect is a huge fraud.