Inspired by the teaching of Mohamed himself…….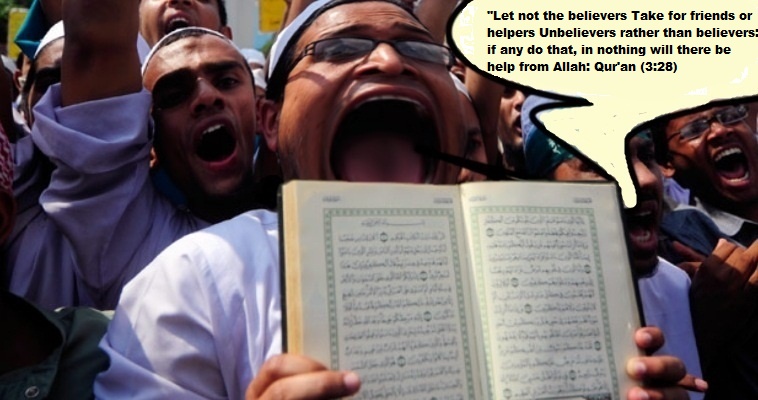 Raymond Ibrahim: Hating Americans Is Official Saudi and Qatari Policy
As American talking heads continue to express their "moral outrage" at Donald Trump's call "for a total and complete shutdown of Muslims entering the United States until our country's representatives can figure out what is going on," perhaps they should first consider what the official position of foreign Muslim governments is on Americans—beginning with U.S. "friends and allies."
As it happens, jihadi hate for non-Muslim "infidels" is not limited to the Islamic State, which U.S. leadership dismisses as neither a real state nor representative of Islam. Rather, it's the official position of, among others, Saudi Arabia — a very real state, birthplace of Islam, and, of course, "friend and ally" of America.
Saudi Arabia's Permanent Committee for Islamic Research and Issuing Fatwas—which issues religious decrees that become law—issued a fatwa, or decree, titled, "Duty to Hate Jews, Polytheists, and Other Infidels." Written by Sheikh Abd al-Aziz ibn Baz (d. 1999), former grand mufti and highest religious authority in the government, it still appears on the website.
According to this governmentally-supported fatwa, Muslims—that is, the entire Saudi citizenry—must "oppose and hate whomever Allah commands us to oppose and hate, including the Jews, the Christians, and other mushrikin [non-Muslims], until they believe in Allah alone and abide by his laws, which he sent down to his Prophet Muhammad, peace and blessings upon him."