You can never post enough about these horrors, it's the 7th century haunting us in the 21st century.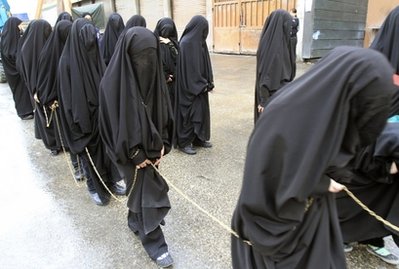 'The saddest thing I remember was this little girl, 12 years old. They raped her without mercy': Dressed in traditional white wedding gowns to symbolise purity, Yazidi sex slaves relive torture by ISIS
Seivan Salim, an Iraqi female photographer, tracked down some of the 5,000 Yazidi women captured by ISIS in August 2014, who then managed to escape to tell their stories. Delvin, 27, from Kojo, Sinjar, (left) was pregnant when she was taken and raped both during her pregnancy and shortly after giving birth. Jihan, 20, from Sinon, Sinjar (centre), was held for ten months in Raqqa, Syria, where she was tortured and forced into slavery. Perla, 21, also from Kojo (right), was held for ten months, during which time she was sold to several ISIS men before she stole and abaya and escaped.