This story is about the newly released movie on the Benghazi security team's response to jihadis attacking the consulate in Libya on 9/11 2012.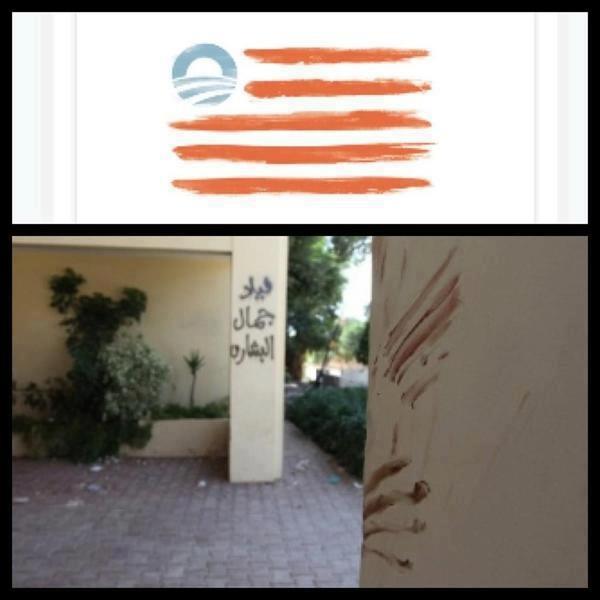 At The Blaze, three medal of honor recipients were interviewed about the documentary movie 13 Hours. One of the things mentioned towards the end of the article hit me the most, the way in which these highly distinguished medals were handed out to everyone that was there, whether they risked their lives, or were being rescued themselves.
It diminishes the significance behind the earning of the medal itself.
Wiki: "The Medal of Honor is the United States of America's highest military honor, awarded for personal acts of valor above and beyond the call of duty. The medal is awarded by the President of the United States in the name of the U.S. Congress to U.S. military personnel only."
Benghazi Security Team Says CIA Officer Did Not 'By Any Means' Deserve Medal of Honor
[…] According to Paronto, "Bob" was "overcome" with pride the night of the attack, which led him to maintain control of the situation, "instead of relinquishing control to the guys who had the expertise on the ground, which is us."
"We're glad we put that in the movie, as far as him getting a metal, [but], my opinion, did he deserve that? No — not by any means," Paronto told Beck.
In fact, Geist said it was Teigan who truly deserved the Medal of Honor, claiming that it was him who saved several lives that horrific night in Benghazi.
But, in the end, Teigan, Geist and Paronto each walked away with a Medal of Valor, which Teigan seemingly felt wasn't enough.
"We all got a Medal of Valor, which they gave to everybody that was there that was a contractor, to include the cook and everybody else, so, I mean, it doesn't, when you do that, it kind of," Teigan said before trailing off.
NOTE: What Obama did in handing these medals out to everyone, was to diminish the significance of the medal itself, if all are deserving of the medal in spite of what they did, the medal means nothing. That was his intention.