How about the "keeping of it quiet" was not beneficial for Swedish females?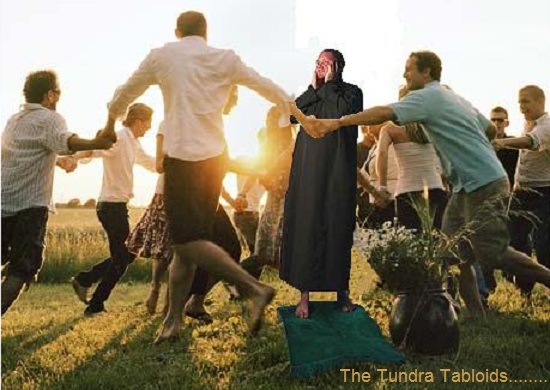 How much further proof is needed to show just how much the status quo political elite works against those with whom they disagree, even when turning a blind eye comes at the expense of their own citizens?
NOTE: A certain Swedish contact told me: However, don't let the DN (Dagens Nyheter) get away with it, Hanne Kjöller (journalist) and DN must not be allowed to avoid responsibility. They had the info but did not report it for the same reasons as the police.
Swedish police: We didn't dare to tell it all, because it would help the Sweden Democrats
In Sweden, the fuss the festival at least two years of the incident for girls harassment.
Dagens Nyheter has announced that harassment of girls of up to ages of 11-12 occurred at the We are Sockholm festival. The perpetrators were foreigners boys.
Swedish police said that the festival had gone on peacefully. Now there's a great deal of commotion that the cases were not reported.
– This is a sore point, we are sometimes afraid to say how things are, because we think that it works for the Sweden Democrats. We need the police to learn lessons from this, the Södermalm district police chief Peter Ågren says in the DN.
DN has published internal police information on the daily reports during the festival.
"There were problems with young men massaging themselves on young girls in the audience as in previous years," one report states.
"Despite the circumstances, a small crowd in the audience pestered a number of girls, boys underwent a series of sexual acts and were protected by audience," reads another.
"These are the so-called refugee youths, mainly from Afghanistan. Several gangs were captured due to sexual harassment. Gangs revelled during the evening," police wrote.