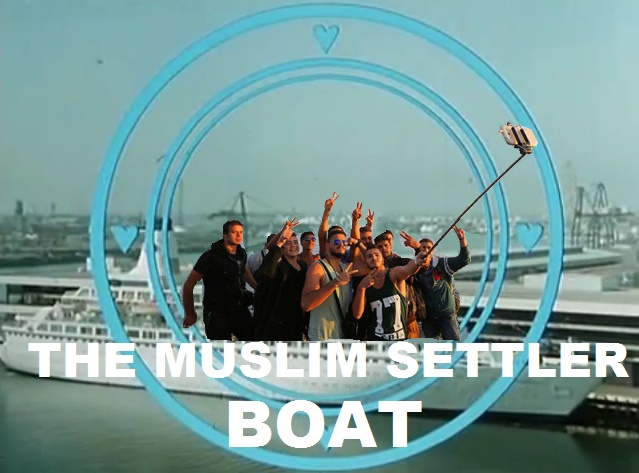 In light of what has happened not only in Sweden, but throughout the West, in allowing muslim settlers/terrorists run willy nilly all over the countryside, perhaps sticking them on floating detention centers is the lesser of two evils.
To truly get it right however, they would have to be secured on the ship and with absolutely no chance of getting out of the port harbor. Repatriation to prior camps has to be the main goal, and all others (economic tourists) money confiscated and sent packing.
Swedish cruise ship to house 1,260 refugees
A cruise ship in Stockholm this summer. Photo: Christine Olsson/TT
Published: 23 Dec 2015 16:12 GMT+01:00
In November The Local reported that Migrationsverket was hoping to use cruise ships to ease a housing shortage for the record number of people who have travelled to the country in 2015.
The refugee influx has eased since, but authorities are still working to find long-term accommodation to where they can transfer people still staying at emergency housing centres for asylum seekers.
The agency revealed on Wednesday that a passenger ship owned by Gothenburg firm Accumul8or Invest AB has agreed to make available beds and cabins for up to 1,260 people.