I agree.
The religion portion of Islam is merely window dressing, the beard to the ideology in keeping the "masses" in line and pointed one way.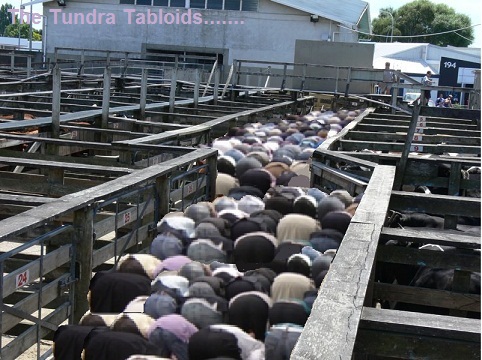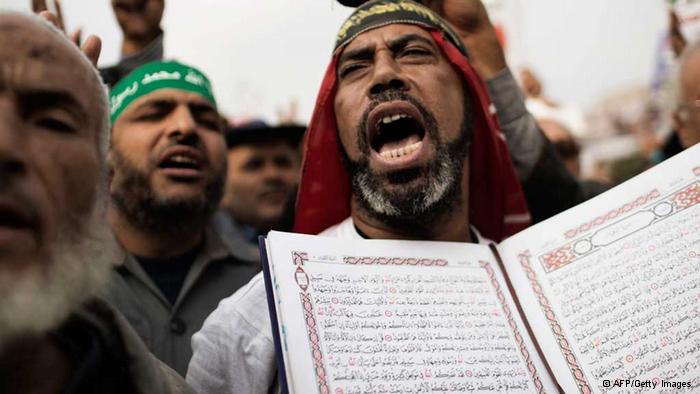 Rush Limbaugh's Christmas Message on Islam, "[A] Conquest Ideology. Not Even a Religion"
Tuesday, December 22, talk show host Rush Limbaugh dispensed with the usual craven, cultural relativist obfuscations employed across the political spectrum which insist upon qualifiers such as "radical Islam," or "Islamism." Just before parting for the holidays, with bold Christmas clarity, Mr. Limbaugh proffered the following gimlet-eyed assessment of Islam, and its quintessence, jihad:
Islam is a conquest ideology.  Not even a religion.  And this is one of these things, if people aren't even willing to admit what we're up against, there's no way we're ever going to come to a fabled consensus in dealing with it [Islam]. And then, furthermore, if we're gonna protect it [Islam] by enshrouding it [Islam] with political correctness, then we are only dooming ourselves. And there are many of us who recognize all of this and remain dumbfounded that so many others fail to see it.  And their failure to see it is putting us all at risk.  It really isn't any more complicated than that… it's conquest, folks.  It isn't revenge.  It's not trying to get even with people for what they've done in the past.  It's trying to eliminate what and who are considered to be nonbelievers.  
 Limbaugh elucidated the crux of the specific institutionalized religio-political ideology, i.e., jihad, which makes Islamdom's borders (and the further reaches of today's jihadists) bloody, to paraphrase the late Harvard political scientist Samuel Huntington, across the globe. To validate his contention that,"Wherever one looks along the perimeter of Islam, Muslims have problems living peaceably with their neighbors," Huntington adduced these hard data, circa 1996:
The overwhelming majority of fault line conflicts … have taken place along the boundary looping across Eurasia and Africa that separates Muslims from non-Muslims…Intense antagonisms and violent conflicts are pervasive between local Muslim and non- Muslim peoples…Muslims make up about one-fifth of the world's population, but in the 1990s they have been far more involved in inter-group violence than the people of any other civilization. The evidence is overwhelming. There were, in short, three times as many inter-civilizational conflicts involving Muslims as there were between non-Muslim civilizations…Muslim states also have had a high propensity to resort to violence in international crises, employing it to resolve 76 crises out of a total of 142 in which they were involved between 1928 and 1979. … When they did use violence, Muslim states used high-intensity violence, resorting to full-scale war in 41 percent of the cases where violence was used and engaging in major clashes in another 39 percent of the cases. While Muslim states resorted to violence in 53.5 percent, violence was used the United Kingdom in only 1.5 percent, by the United States in 17.9 percent, and by the Soviet Union in 28.5 percent of the crises in which they were involved…Muslim bellicosity and violence are late-twentieth-century facts which neither Muslims nor non-Muslims can deny.
Huntington concluded, without equivocation, that the problem for the West, and indeed all other non-Muslim societies, victimized by Islamic bellicosity, is Islam itself, not any radical variant of the creed.
The underlying problem for the West is not Islamic fundamentalism. It is Islam, a different civilization whose people are convinced of the superiority of their culture