Or what the Left/EU would call a "Multicultural success story".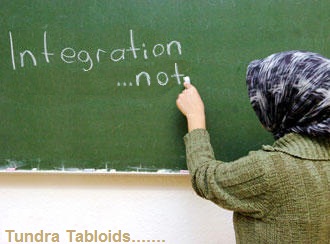 That's almost half a million people do not consider themselves to be Dutch, or in other words, have no loyalty towards the Dutch state. You can now understand PVV leader, Geert Wilders' statement of the need to end muslim migration into Europe.
Half of Turkish and Moroccan Dutch do not consider themselves Dutch
About half of the Turkish and Moroccan Dutch feel mainly Turkish or Moroccan. They mix mainly with people of the same national origin. Despite their Dutch passports they barely or not all 'feel' themselves Dutch.
They are relatively often very negative about native Dutch and the way these view migrants. This results from a study by the the SCP (Social and Cultural Planning Office) ordered by the Ministry for social Affairs and Unemployment..
FM: BNFTN via Eslevier.nl