How about rescinding their citizenship permanently?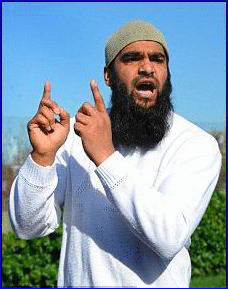 That would however demand common sense and rational thinking. Yet another reason to jettison ourselves from the sinking basket case called the EU. If you're serious about surviving as the nation that you entered into the EU as, it's time to call it quits.
EU needs to rehabilitate returning jihadists: anti-terror chief
12 December 2015, 11:01 CET
Gilles de Kerchove – Photo EU Council
(ROME) – Europe must work out ways to rehabilitate jihadists returning from Syria, the EU's anti-terror czar said on Friday, warning not all of them could be simply thrown in jail.
Speaking to delegates at a conference in Rome, Gilles de Kerchove said Europe needed to figure out a way of absorbing hundreds of returning extremists.
Kerchove estimated that around 3,000 Europeans had been to Syria, lured by jihadist groups like the Islamic State (IS) group which has claimed a string of recent attacks, including last month's assault on Paris.
Returning radicals must be given the possibility of being reintegrated into society, he said.
"It's important to give them an alternative to prison," he told delegates at a session on counter-terror strategies.
More here. H/T: Fjordman