In other words, there's a whole lot of pedophilia going on.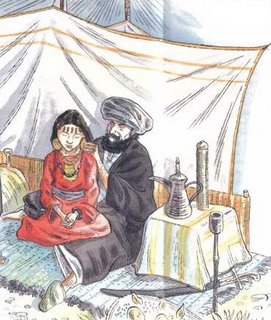 And EU hacks wants to make it easier for Turks to come into Europe, in spite of 1/3 of their males not having a problem with kiddie sex?
Child marriages make up one third in Turkey
İZMİR – Doğan News Agency
One third of marriages in Turkey involve underage girls, according to a women's rights lawyer speaking at a conference that was called to tackle the problem.
"There are 181,036 child brides in our country, unfortunately," İzmir Bar Association Central Executive Board Member and women's rights advocate Nuriye Kadan said during the conference in İzmir on Dec. 6.
The actual number is probably far higher because many child marriages are performed with only the presence of an imam and are not officially registered with authorities, she said.
"Nearly 20,000 parents filed applications to marry off their under-16 girls in 2012," Kadan added.
"Some 97.4 percent of the students who do not further their education for marital reasons are female," Kadan said, adding that problems arising from pregnancy and giving were prominent reasons for the deaths of young girls aged between 15 and 19.
Emphasizing that "child marriages is a major violation of children's rights," Kadan said one-third of marriages in Turkey were child marriages according to the results of the Turkey Population and Health Research.
Turkish society's patriarchal and traditional mindset has led many to internalize and legitimize the processes that force underage young girls into marriage, she said.
"We must all share the burden of responsibility to fight child marriages. We must wage a comprehensive campaign to create awareness on this," former State Minister Işılay Saygın said in the opening ceremony of the conference.