Because when an ideology reduces the individual to subhuman levels, all kinds of horrors are justified.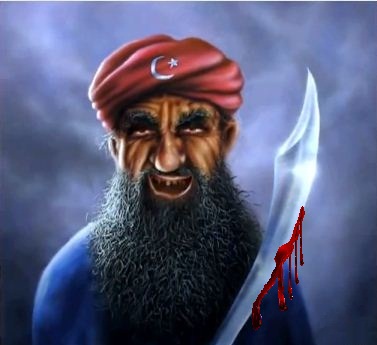 ISIS brutally behead man accused of being a wizard using rusty sword in vile video
WARNING GRAPHIC CONTENT: Sick jihadists forced the man to his knees in the middle of the street before executing him in front of a baying crowd
A man believed to be a wizard by sick jihadists has been beheaded in the latest gruesome ISIS video.
Depraved extremists forced the man, who was accused of 'sorcery', to kneel on the ground with his hands tied behind his back as huge crowds of people gather round.
Wearing overalls and a blindfold, he kneels beside his executioner who holds a large rusty sword as another jihadi reads out the charge from a piece of paper.
He is then brutally beheaded in front of the baying crowd, which included children, before his severed head is placed back on his lifeless body.
The brutality in Nineveh, Iraq , is the latest in a series of public slaughters by ISIS, who have already released a propaganda video nearly every day this month.
More here. H/T: Tommy Robinson