THOU SHALT NOT MAKE FUN OF ISLAM NOR ISLAMIC LEADERS…….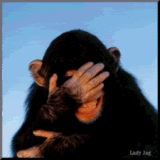 Erdogan on Gollum Meme: 'We Hates It. We Hates It Forever.'
Sallow, gray, and starving, with only six fanged teeth to his name, J.R.R. Tolkien's character of Gollum is described by the author as a "small, slimy creature" — one who is so overcome with an obsession for the magical but dangerous ring at the heart of Tolkien's beloved Lord of the Rings series that he is ultimately killed trying to retrieve it.
Now a Turkish court has summoned a group of experts in psychology, behavioral science, and other fields to help determine if — beyond being creepy, clammy, and possessed by his desire for the ring — Gollum is actually evil. The fate of Bilgin Ciftci, a physician from the Turkish city of Aydin, will depend on what they decide.
In October, Ciftci was fired from the Public Health Institution of Turkey for sharing photos on social media comparing Turkish President Recep Tayyip Erdogan and Gollum. After Erdogan caught wind of the widely shared meme, his lawyers decided to sue the doctor for insulting the president, a crime that could earn him two years in prison in Turkey.
But they came to an impasse when the judge working the case couldn't determine if comparing someone to Gollum was actually an insult. Some readers believe that Gollum is more tragic than evil, particularly since others who hold the ring for shorter amounts of time — including the hero of the book, Frodo Baggins — are also obsessed by the ring and willing to go to extremes to keep it.
More here. H/T: ChrisK.