Out!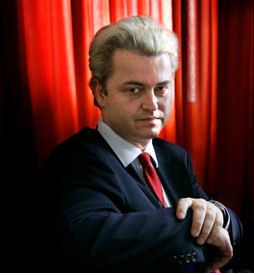 Syrian Asylum-seeker suspected of Terrorism arrested,
Dutch police have arrested an 18-year-old Syrian asylum-seeker suspected of membership in a terrorist organization. He told other asylum-seekers that he was a fighter with al-Qaida and the Islamic State group. Tens of thousands of asylum-seekers have entered the Netherlands in the past few months.
Freedom party leader Geert Wilders said that the Netherlands has learned nothing from the massacres in Paris and that the country is one big cheese with holes. He wants asylum-seekers to be locked in their centers until it is clarified who lives in them.
FM: BNFTN via ABCNEWS.go.com & Telegraaf.nl