They really are muslim settler now aren't they?
Are you listening Timo Soini?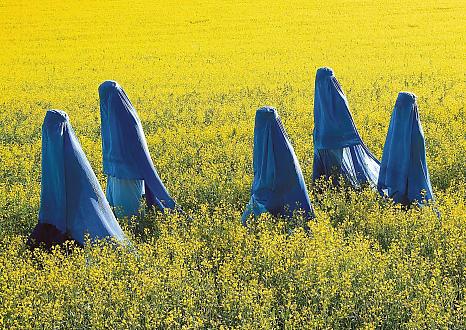 70% OF ASYLUM SEEKERS STAY IN SWEDEN ILLEGALLY
"Police now have 21,000 deportation cases piled up"
November 29, 2015
Sweden has been forced to announce it can't take any more of the migrant invasion. Meanwhile an interesting statistic turned up by Ingrid Carlqvist in Gatestone shows that even those whose asylum applications are rejected, and Sweden is fairly liberal in that regard, are not going anywhere.
October 16: Internal police documents were revealed that show 70% of people who have their asylum application rejected ignore the decision and stay illegally in Sweden. Of the 9,000 deportation cases sent to the police by the Immigration Service this year, 70% had vanished from their registered addresses, and had left the police completely nonplussed. Patrik Engström, head of the Swedish border police, told Swedish public radio, "This means we put out an all-points bulletin for these people but then do not actively look for them. We wait for tips and things like that. We do not have the resources to go out and look in a random fashion." Police now have 21,000 deportation cases piled up.
Now Sweden is one of those countries that has residence registration. This is an alien idea to most Americans. It means that you must register where you live with the government. As the Swedish Tax Agency states, "You are in the register until the day you move abroad or die."
Now it's supposed to be technically rather difficult for someone to just live in Sweden without being on the books. Sweden is not the United States. Like a lot of European countries, it has a tightly regimented bureaucracy. And yet, also like a lot of these countries, the influx of migrants has long since made that bureaucracy and its databases meaningless. A change of address is supposed to be reported within one week.
But then again, I doubt that the Swedish authorities want to deal with this. So they don't. That is how no-go zones form.