Unbelieveable…….there only to be deported if the committed crimes in their own country, but not while in Finland.
Now they really want to get in……….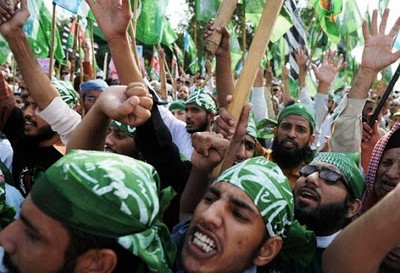 Then stick these felons in this guy's neighborhood with crime scene tape at the ready. Then both this bureaucratic hack, and any laws backing his claims, need to be scrapped.
This is pure contempt for the civil society, the government's first and most important responsibility is the protection of the civil society, not any supposed "rights" of a migrant, criminal or otherwise. Full stop.
"Asylum is not granted to foreigners who have committed or who [authorities] have reason to suspect have committed anything other than political crimes outside of Finland before they come to Finland as refugees," Repo added.
Immigration official: Crime no obstacle to favourable asylum decisions
Another tabloid daily, Ilta- Sanomat, overturns statements by Prime Minister Sipilä, who claimed that serious crimes committed in Finland could affect asylum decisions.
"It's clear that a sentence for a serious offence committed in Finland will affect asylum decisions. We've found that our legislation is in fact, very much up to date," Sipilä told daily Helsingin Sanomat.
However according to IS, the head of the Finnish Immigration Service's asylum unit had a different view. The paper spoke with Esko Repo, who said that as long as an individual meets the requirements for asylum, serious felonies present no obstacle to a favourable decision.
"In Finland it is possible to commit an aggravated offence and be granted asylum," Repo said.
The immigration official said that not even offences such as murder or rape are sufficient to block asylum, if they were committed in Finland. However if the crimes were committed abroad, they would automatically disqualify an applicant from receiving asylum in Finland.